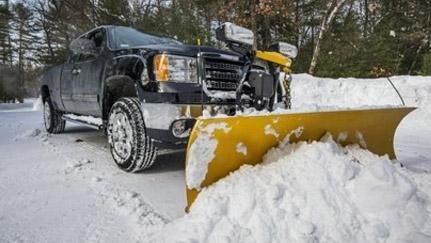 Who is responsible for snow and ice removal and the related claims that might arise? This guide offers tips and details you may not have considered.
Building Owners, Property Managers and Lessees must be mindful of inclement weather and know who is responsible for taking reasonable care to prevent unsafe conditions due to snow and ice accumulation.
So, who is responsible for snow and ice removal and who is liable for any claims that might arise? The answers are in your lease agreement and or contracts which may involve numerous parties from Building Owners and Property Managers to landscaping or facilities maintenance contractors. Once you have determined your responsibilities, you should take the necessary steps below to transfer the responsibility for snow and ice removal to the snow and ice removal contractor.
Many business owners sign a contract with a contractor to remove snow from parking lots and sidewalks. The contractor removes the snow and may sometimes leave a slippery surface covered in ice. You might wonder why they left an ice-covered parking lot and or sidewalk. The scope of work in the contract might have stated that the contractor would plow your parking lot. In that case, ice removal was not included in the contract and is your responsibility to remove. Therefore, it is important to carefully select your contractor before the start of the winter season. Consider quality of work, ability to react quickly to a storm, adequacy of equipment, experience, reputation and ability to meet the unique needs of your building or facility.
It is important to remember that snow removal contracts are legal documents. They should be reviewed by your attorney, and you may also want to consult your insurance agent regarding contractor exposures.
In selecting contractors, protect your financial interests by using sound risk transfer techniques. Insist on a signed written contract between you and all contractors, before they begin work at your site. A contractual agreement between you and any contractors should include these elements:
The contractor should name you as an additional insured on their liability policy.
The contract should contain liability agreements and waivers of subrogation in your favor.
The contractor should agree to hold you harmless if there are liability claims arising from the action, inaction and/or workmanship of the contractor. The contractor also should agree to waive subrogation rights
Other Loss Control Services Resources:
Subscribe to our newsletter for timely content in your inbox