Avoid Costly Falls from Heights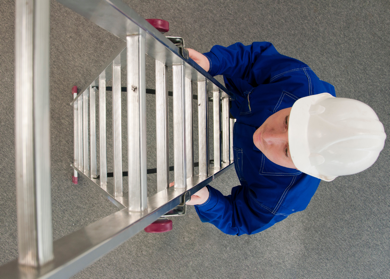 Analysis of Nationwide claims over five accident years shows that slip, trip and fall claims are frequent and severe causes of loss across all industries for our members. Falls from ladders or scaffolding losses are the most expensive type, averaging $40,895 per occurrence, and costing a total incurred of nearly $11 million in five years of claims. In context, this is near twice the incurred loss amount tied to ice- and snow-related falls, slips, and trips. In addition to the dollar costs, employees become injured. To help support injury prevention-related education, Nationwide highlights this loss driver and provides resources to help prevent these types of injuries in the workplace:
Though these three documents are full of great information, they will only help your business achieve your risk control and safety goals if the information is both shared, implemented daily, and supported by management in your operations.
Subscribe to our newsletter for timely content in your inbox